In 1990, at the ripe old age of eighteen, I left my Mother's bosom for the first time. I made a few enquiries with people on

the scene

and made arrangements to see a man in Boscombe who ran a youth group for young gay men and lesbians. This was the early nineties, dear reader, and we were yet to tack on

bisexual

,

tansgendered

and

alternative lifestyle

to the names of su
ch groups.

He put me in touch with a friend of a friend. The friend's friend knew someo
ne who ran a live-in-molly-house in Southbourne. Yes, it was complicated.

Within a week, I'd moved into a house full of gay men in Irving Road. All seemed ok at first. A real cross section of gay society opened my eyes to a wider world; the bank manager, the chef, the rent boy, the depressed older man and the unemployed alcoholic.

But over four or five months, a
liberating experience became a nightmare. The bank manager made a pass at me. The chef developed a
crush on me, the rent boy asked me to hide his drugs and the depressed older man scared me with his ticks.

Andre
w, the unemployed alcoholic and I decided we could take living in that house no more and looked for somewhere to live. As luck would have it, the couple who lived above my place of employment, a Post Office in Bear Cross, were about to move out. I made tentative enquiries about living there myself and before I'd really made my mind up, I found myself signing on the dotted line.

March 1991. A Saturday. I don't remember which. My boyfriend, Jon from Nottingham, came down to see me. Not a planned visit, but a surprise. On the day I was moving out. A very complicated weekend.

The night before, Andrew
had got very drunk indeed. In his inebriation, he'd picked
a fight with the bank manager. Andrew had overheard Pushkin (the chef) and I talking. I'd told Pushkin about the bank manager's unwelcome pass. Andrew felt very protective of me. We never had a sexual relationship. We were never in love, though we often shared a bed. Sleeping together was never an issue. Sober, Andrew was often scared, especially at night. Sober or drunk, I was often scared, especially at night.

The police we
re called. Statements were taken. Andrew was arrested. I never saw him again.


So I moved in to a two bedroom flat above the Post Office where I worked. Alone. With barely enough money coming in every week to cover the rent, let alone eat and pay the bills. Half the rent, I could have managed, but not the whole thing. So I took a second job, at a holiday park in Milford-on-Sea.

I bought my clothes in charity shops, did my grocery shopping in places like Kwik Save and went to friends' houses to have a bath, or, quite sneaky this, had my friend smuggle me in to the BIC to use the swimming pool facilities. Not only did I get a free shower, but a free swim and a few minutes in the steam room.

Lean times. And desperate times
. Desperate times called for desperate measures. With only enough money to cover my living expenses, a third job was a necessity. I cleaned
offices before breakfast. Meaning I worked as a cleaner from 06:00 until 07:30, in the Post Office from 08:30 until 18:00 and in the amusement arcade at the holiday park from 20:00 until 23:00 at the earliest, 02:00 at the latest, all depending on when the last person left the building.

I was knackered.


And as I changed my living arrangements, so I changed my boyfriend. Jon was a young man, and actually a lot younger than he'd admitted to being. Add this to the fact that Kenny, a guy from Nottingham, was forever on my case, telling me how Jon was cheating, it was time to throw in the towel. Jon's cheating hurt me, yes, but it wasn't this that resulted in me letting him go. He was young, so young, I'm sure he didn't want to be tied down to me at such a young age, and neither should he. Jon told me he was eighteen. It turned out he was all of fifteen years
old when we met and sixteen when we parted.


Living on my own as a single man could have been a novel experience and time to enjoy myself. It wasn't and I didn't. I was constantly tired and unable to get a good sleep through the night.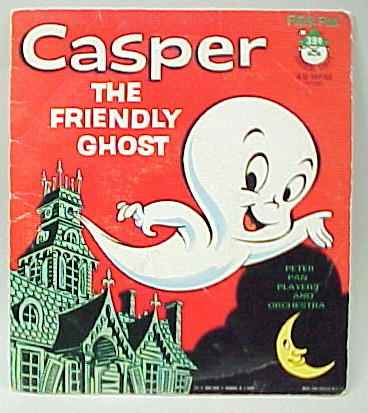 My evenings were disturbed from knocks and bangs coming from within my seemingly haunted flat. Closing my bedroom door was a fruitless exercise as the door would open every time I closed it. There was nothing wrong with the handle, the catch or its cradle - and watching the handle turn as the door open scared me to death. The only way I could get to sleep was to move the chest of drawers in front of the door in order to stop it from being opened. I'd initially tried this with the bed, but the headboard was proud of the b
ed itself, resulting in the door knocking against it and it against my head in t
he night. I'd go to bed with the covers pulled around my neck, a cross on the wall above my bed and recite The Lord's Prayer over and over until I'd fallen asleep.


I'd wake every morning to find a bath full of cold water, sometimes an ash
like substance in the sink, kitchen cupboards and drawers opened and furniture moved. Also, if I'd drawn the curtains the evening before, I'd wake to find them open. My few electrical items would routinely be switched on, sometimes when I was in the room. I had to give my television away. Being unable to afford the licence, I could never use it. However, it being switched on two or three times a day might have resulted in me being fined.

At first, I thought I was goi
ng mad, but, thankfully, while at work, my co-workers would hear the noise from my television as it would suddenly come on as we were all hard at work. And sometimes, visitors to my home would, with me, see the loft hatch gently open and close, as if someone were watching us, looking to see who was coming and going.

Even as I type this, I feel a certain fear. A tingle goes up my spine and the hairs all over my body stand on end. This was no Casper. He or she was not at all friendly.


I'd try to ignore the events going on around me. I'd get on with my college work, play my records and CDs or invite people over to see me. This appraoch worked on a certain level. I almost got used to living in a haunted flat, though my real fear never diminished. I found myself spending more and more time at Mum's house.

Without her asking me or me asking her, I kind of slipped back into living with Mum. After having not even slept in the flat for over a month, I gave up the tenancy. I sold off the few cheap sticks of furniture I'd acquired and that was that. My life living over the shop was over.